8 Steps to Customer Satisfaction: or how does MOMook's sales process looks like?
In the business world where clients are one the most important aspects of companies' success, satisfied customers are an aim as well as a challenge for any service company. So, while every business is different, customer satisfaction is first of all based on good business processes, including sales procedures.
By working in technology and aviation field, we understand the matters of all processes and details. First, how clear and structured processes must be for both, client and service provider. According to business advisors, awareness of all processes creates the equality between these two interested parties. In this way, the equality turns into successful business relations. We believe it to be true, thus this approach worked its way into our sales processes as well.
In order to create a win-win situation and successful business relations, we take care of all MOMook's service sales process steps and try to make it clear to our clients: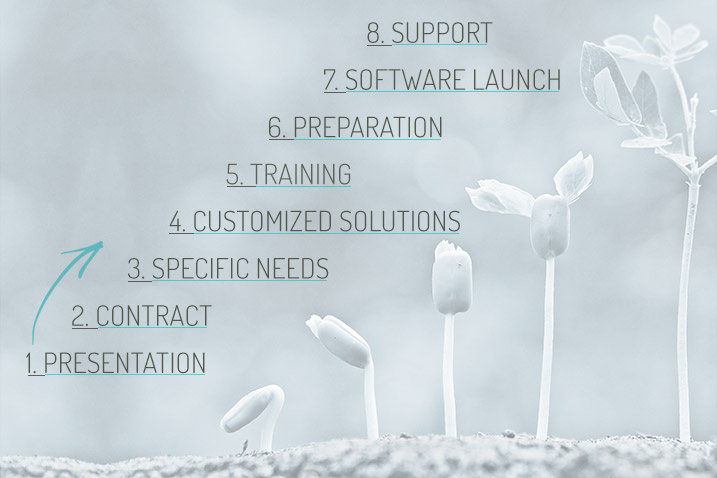 Presentation
Every sales representative does presentations. It is a beginning of the story and further collaboration. Although research shows that presentation is at least 30% of successful business partnership, we believe that this first step covers more than just simply presenting how wonderful the selling product is. MOMook aims for productive dialogue, not monologue.
The key thing is to put focus on client's needs. Primarily, to analyze it. And only when the client's expectations and needs are understood, to make a presentation by offering valuable solutions.
Contract
"Terms & Conditions" – such a frustrating process where "Accept" or "Decline" seems like the only two possible options and changes are very unlikely.
Just like our software is customizable, we believe that contract should be adapted to the specific client's needs too. Flexibility in contracting is an essential ingredient for success. All interested parties have to be able to adjust the contract. Even in the long term agreements.
Modern business relationship is based on positive cooperation, compromise and search of the best solutions. Better communication creates stronger relationship among the contracting parties. So, for us flexibility fights stability.
Specific needs
Every business and its operations are unique. It can be similar, but there is no way it is the same. For example, even the date format on software can be changed according to client's home country.
So it is vital to listen. In order to offer the best solution, it is fundamental to listen carefully and digest the information that comes from the client. Understanding client's specific needs is a key to offering them really needed solution.
Customized Solutions
MOMook understands that all companies have specific challenges, and just as big IT industry players, such as Microsoft, Google, or Oracle claims, it is vital to offer customized solutions.
By understanding it, we try to fully customize our software by adding needed integrations as well as necessary functionalities or features.
The user experience is a key factor affecting our approach. To illustrate it, we give a real life example. One of MOMook's clients wanted to have a Flight Tracker with an external battery, so we customized Flight Tracker tool and simply did what our client needed. It is just one example of many. But to sum it up – you don't need to change your habits. We adapt MOMook's software to it.
Training
First of all, tools that are purchased have to be used. The same applies to MOMook's software. It doesn't matter how easy it is to use the software, at least a short training is essential.
This is why the training session is already included into MOMook's software package. And this is not simply a manual. It is an online training held by our tech team's lead.
Research shows that every third customer will cancel their subscription if the user does not get proper training. Once user purchases the software, proper amount of time and effort must be invested in getting to know the software and its usage. This process might become a reason to cancel the subscription. By being aware of this, we are ready to organize additional training as workshops, training sessions, face to face training, online meetings, or even training on client's site.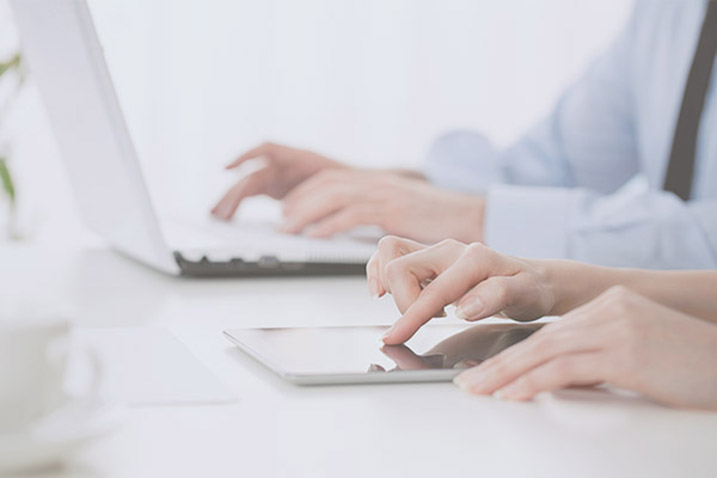 Preparation
In this stage, customer has to prepare to integrate and use the software. And here we can assist the client as well.
By working in aviation training industry, companies face significant challenges to scale and manage thousands of documents, such as contracts, licenses, visas, medical records, certificates, regulations, and others. As in this early stage software has no data, most of it can be imported into MOMook's software automatically. So, the whole preparation stage becomes significantly shorter.
Software launch
This is the stage which is more symbolic, because the key actions have already been carried out. Actually, we could say, that the real software launch happened much earlier – when the contract was signed and user logins were created.
So, if earlier sales process' stages were executed correctly, the software launch has been successfully completed. Welcome!
Support
Every business, big or small, needs an effective support. 24/7 is the key phrase when talking about MOMook's support.
But to be honest, providing an online support or organizing a virtual meeting sometimes is not enough. Considering this, MOMook's team is glad to visit client's site and host a face to face training to solve all issues.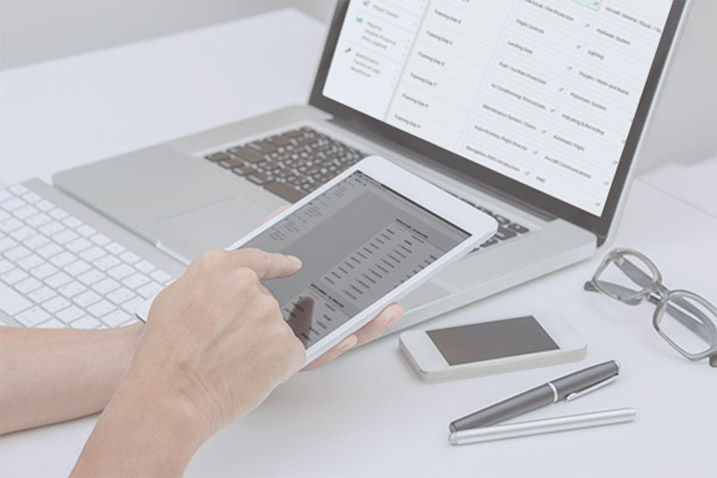 The steps outlined above indicate how MOMook delivers solutions to its customers. These critical components that occur during the sales process are what make the whole sales process simple to understand and execute. So, the last stage – successful partnership?