Aviation training management software: in-house vs outsourcing
In the ever-evolving and technology-driven world various educational organizations, including aviation training schools, must constantly look for innovative ways to operate more efficiently and cost-effectively, at the same time retaining top quality. Working in the aviation field, training organizations face plenty of challenges which cannot be handled in the traditional way any longer. For example, to process all students' requests manually or to create the training schedule using excel is becoming too time-consuming and too costly compared to how efficiently these tasks could be dealt with through various technological solutions.
This way, investing in complex management solutions can be the key step solving these issues. In order to fully meet business requirements, companies face in-house versus outsourcing management software dilemma. As both approaches have their own benefits, sometimes companies unreasonably believe that building the solution in-house is cheaper, faster, and more efficient. Let's look through the facts and reconsider how outsourcing is more advantageous compared to in-house software development.
SOFTWARE OUTSOURCING IS CHEAPER
One of the greatest benefits of outsourcing is a lower price. The mistaken assumption that developing software in-house is cheaper can be identified as the biggest myth ever. Companies that decide to build the needed solution on their own usually don't really consider the hidden costs. Furthermore, sometimes business forgets how important it is to know the specific scope and to be sure about the fixed costs.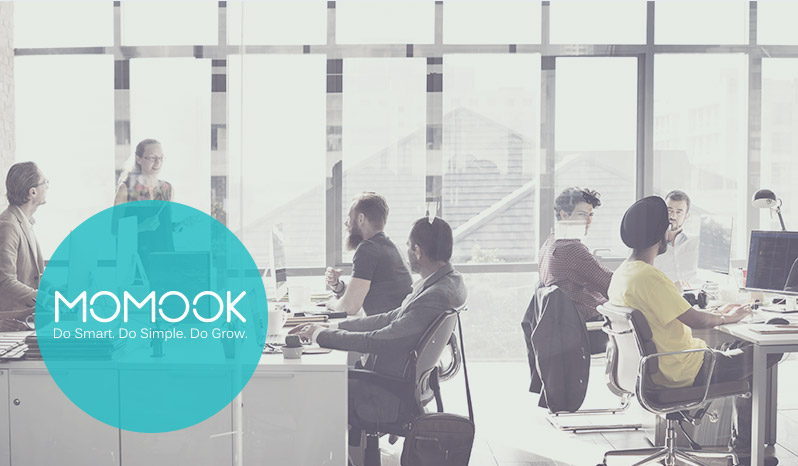 According to researchers, to hire a really skilled specialist and get him fully on-board can take approximately from 3 to 6 months. The whole recruiting and hiring process takes not only your or your staff's time, it is also really costly. Also, as technology is constantly advancing, it can be much more expensive than expected to get and adopt the new programming tools, systems and licenses. Usually, the fully developed software eliminates the investments of infrastructure also reducing the maintenance and upgrading costs. Moreover, if we're talking specifically about using cloud-computing or software as a service solution (the software hosted by an external provider and made full-service available to clients over the Internet) it is much easier to budget it.
Finally, companies must consider the probability of a failure. If the project fails, the company does not only lose its money but also place itself behind the competitors while the other companies continue to advance successfully. Unfortunately, this means only one thing – a loss of money.
SOFTWARE OUTSOURCING IS FASTER
Outsourcing is not just about the lower price. If you need a piece of more sophisticated software, there is no doubt that an external company specializing in the programming field will be able to complete the project within a shorter period of time. The external provider is usually ready to start the project immediately. Moreover, talking about software as a service solution there is no spent extra time on infrastructure such as building the server, installing as well as preparing for other technical matters.
While considering software development, we always mean the team. If you are not a big IT company with a significant resource of specialists, on the contrary, your team consists of 4-7 developers, please keep in mind that a software development project requires different specialists such as UX architects, front-end, back-end developers, testing specialists. Considering the lack of IT professionals in the market, to find the needed specialist may take a lot of time and efforts.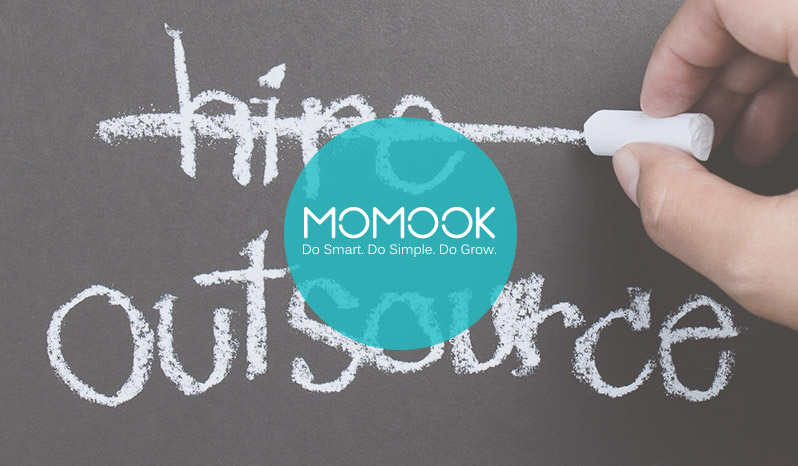 Finally, working with an external provider you are safe if something unexpected comes up, for example, if an employee quits or the specific programming tool is suddenly needed. You have a clearly defined contract with the specific delivery terms so you don't have to worry about any challenges anymore.
SOFTWARE OUTSOURCING IS SIMPLER
Nowadays software as a tool isn't so valuable anymore. Considering the increasing supply and demand of services, software management extends the idea from a simple tool to manage the organization's daily tasks to the full-service developed to maintain the infrastructure of the whole business. Having the software as a service means having the complete package consisting of all the necessary tools and no more worries regarding infrastructure, maintenance and upgrades. On the basis of your high-level requirements the programming company becomes responsible for the implementation of the project.
To sum it up, time and business principles are changing. That means the Do It Yourself approach is no longer the best option. As long as you come across a quality software provider, there is no need to bake a cupcake for yourself as you can ask professionals to do it for you.
We are ready to tell you more about MOMook. If you would like to hear more how this solution can empower you to get a 360 degree view of the whole training process, don't hesitate to contact us.