Granting permissions to MOMOOK'S third-party users
Aviation training management software company's MOMook tech team has updated the permissions functionality by implementing third-party user access into the software.
It means that the primary software user (for example, aviation training center) can grant permissions to their clients (to the third-party users, for example, aviation student) by creating their own account login in order to interact within MOMook's software directly. This allows third-party users to access the information and perform appointed tasks within Momook's software without requiring any interaction with a representative of the company. For example, to monitor fight devices or flight instructors' schedule, follow its availability, as well as to book FFS DRY/WET sessions by themselves.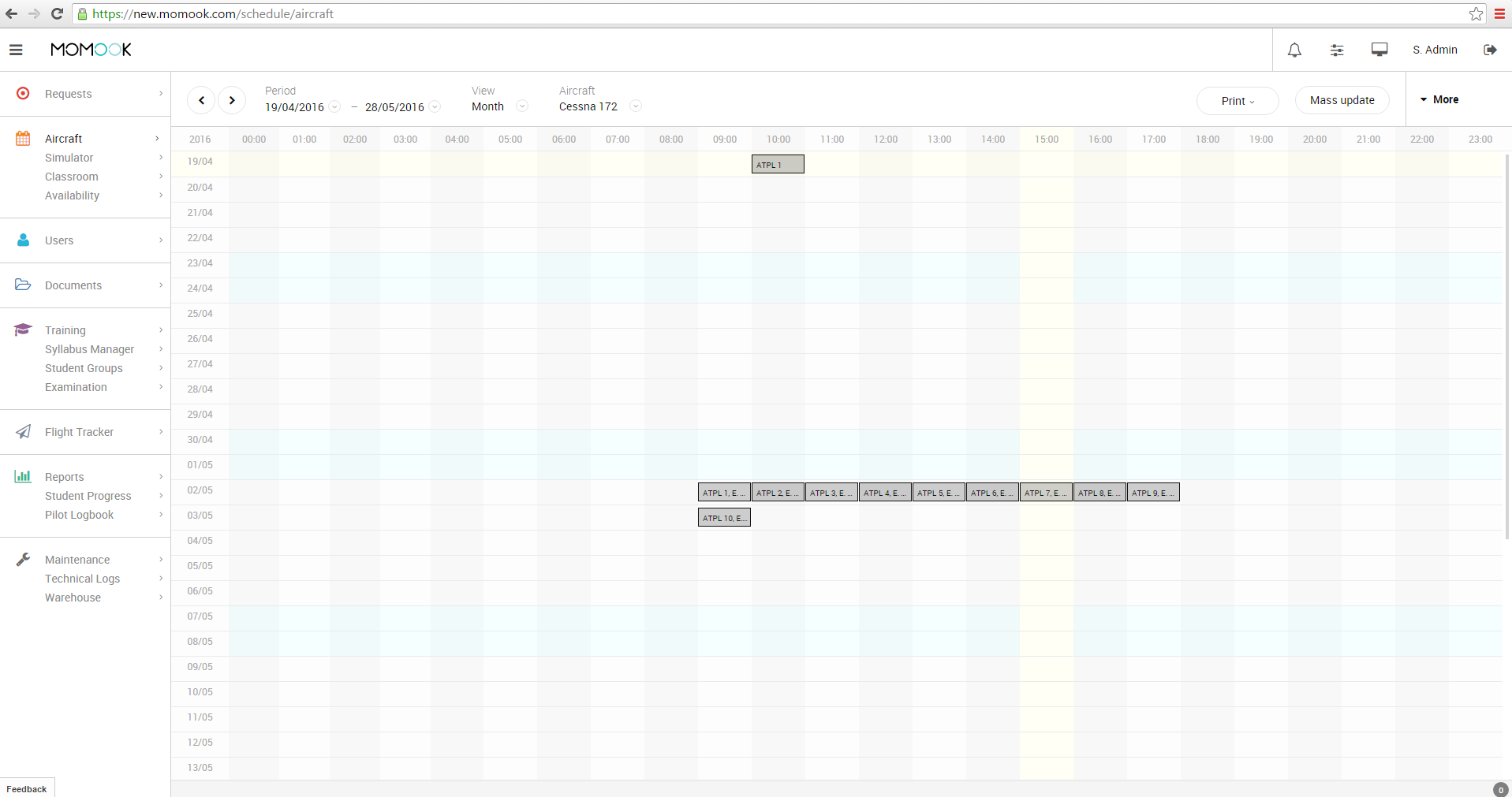 Third-party permissions help the training organization to increase efficiency by reducing workload for the training managers. Because all users use the same environment, it enables change tracking as well as provides the flexibility for training center's clients to manage training sessions by themselves, for example, to choose the best training time or change it easily.
Furthermore, some updates on invoicing functionality and session's status monitoring are planned to be implemented as well.