MOMook to upgrade its software with real-time flight tracker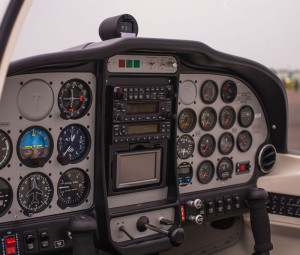 MOMook, an intelligent business and training management software, has presented its improvements in real-time flight tracking. The new feature was first showcased at the Asia Pacific Airline Training Symposium (APATS) conference held in Bangkok, Thailand.
"To stand out in a competitive market, we are always looking for the new technology to help boost operational efficiency wherever possible. The ability to use flight tracker's application within MOMook platform let us to track a real-time flight status and get up-to-date flight information", said Mrs. Egle Vaitkeviciute, the CEO of BAA Training.
According to one of the leading European flight school's CEO, along with other MOMook's features as scheduling or monitoring, flight tracker is an innovative solution that improves flight training's quality and effectiveness.
"It's going to change the way we train. The technology helps our flight instructors to see how student-pilot operates an aircraft in solo flights as well as it's very useful during post-flight debriefings", Mrs. Vaitkeviciute added.
Momook's flight tracker visualizes live and historic data – such as longitude, latitude, altitude, ground speed, 2-D maps. The flight tracker uses GPS technology and gets a map showing where the aircraft should be at the moment.
"While the popularity of flight tracking services for training purposes still grows, we already provide an innovative solutions that deliver optimal performance through leading-edge technology", commented MOMook's Business Development director Mr. Dainius Meilunas.
"The new software features including flight tracker or one-stop solutions are the leading technologies for aviation training industry's future", Mr. Meilunas resumed.