More Updates for Maximum Optimization
Aviation Training Management Software MOMook constantly updates and improves its software for the best possible user experience. This time we have seven updates for you to check out!
Our first update is dynamic roles selection. From now on, dynamic roles can be selected in availability schedule filters instead of base roles. That means that your personnel's resource management will be more detailed as you can differentiate it according to your training needs.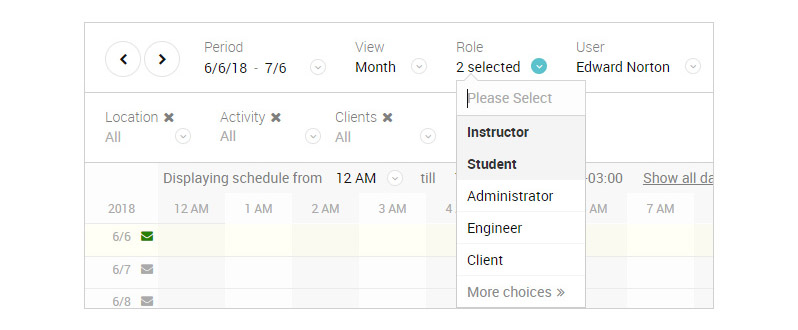 With our second update you will have even more accurate data calculations of "Completed" flight sessions. You will be able to change session status from "Planned" to "Complete". This feature will make it easier to maintain a scheduled plan and assist all the dispatcher functionality. With the possibility to change session status, flight time reports become even more accurate since only completed sessions will be calculated, excluding the ones that did not happen, even if planned.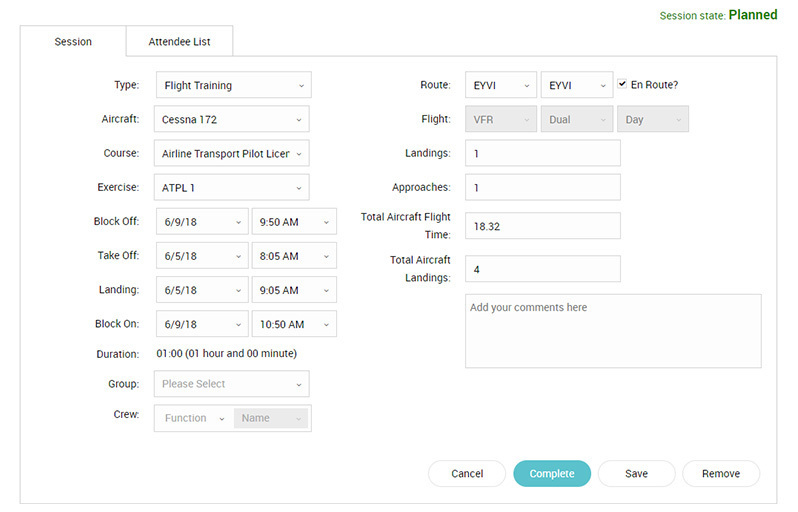 The third update will allow you to plan your training whilst seeing all the resource availability. The new and improved feature allows you to see the availability of all your training resources at the same time. Choose an instructor and see all the classes, simulator times or aircraft available in that particular working schedule. Any or all instructors can be selected under availability to be shown. Users can select a role to filter an instructor list before selecting the actual instructors like in a resource view.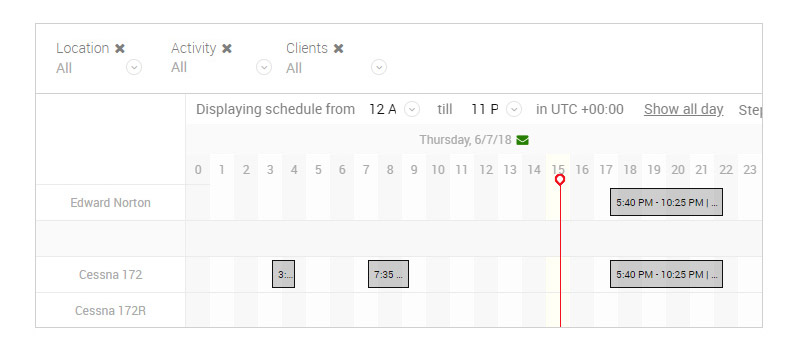 The fourth update helps you save some time by selecting only active aircraft that you need for your training sessions. From now on, once you plan or schedule a session, you will be able to see only active aircraft under the aircraft list. This update will save you a lot of time as only one person will be responsible for the aircraft. Once it has been selected, you will be certain that the aircraft is ready for departure at the requested time. No need for further maintenance or know-how questions.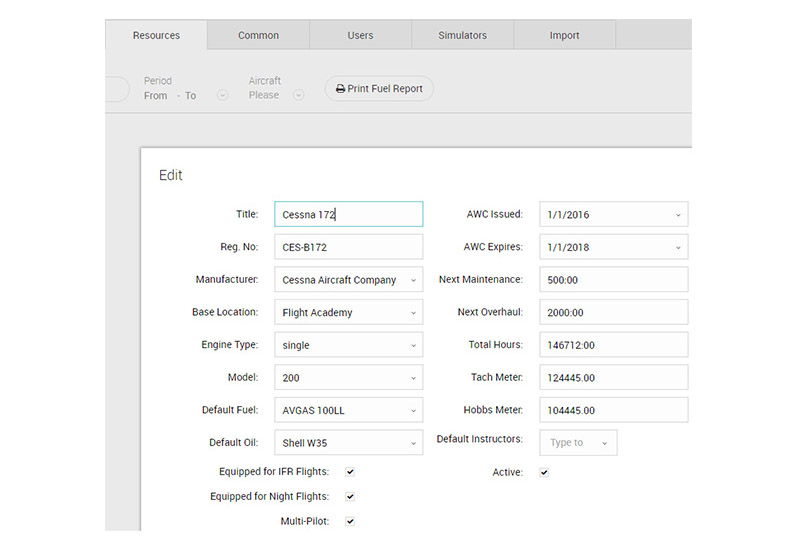 Our fifth update will help you avoid confusion with the aid of a schedule line. When you check or plan already completed or upcoming sessions, the red line will be there to show you the current time. All you need to do is to hover over the red line with your cursor. The schedule line updates itself every minute and will help you avoid any confusion.

The sixth update will allow you to evaluate a session much quicker. This update allows you to evaluate students right after you finish a session (if the session requires evaluation). All student forms can be pre-filled before the session or can be dealt with on a different occasion. All of the forms can be done and printed out directly from the session dialogue box. This saves you quite a bit of time as you don't need to waste time looking for this option.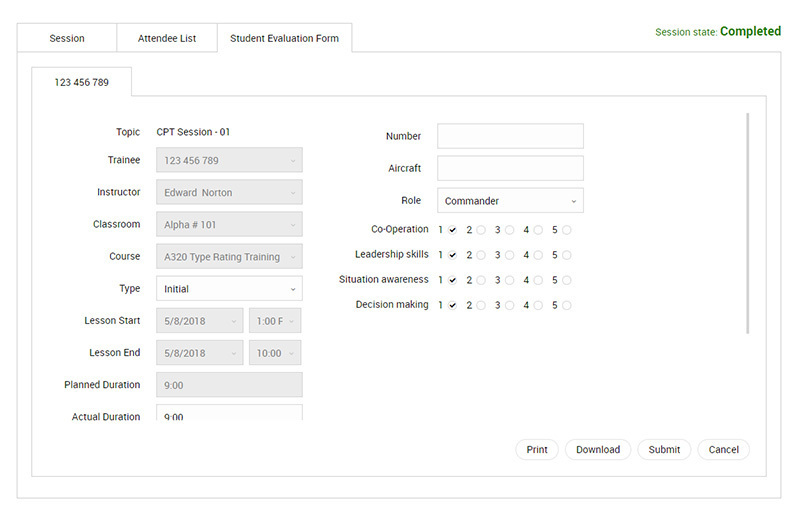 Last, but not least, the seventh update will allow you to choose session hours in a painless, easy way. Whichever you prefer, a drop-down list or manual input, this time update will make things a lot easier when you choose the time for your sessions.