Notification functionality is added to Momook's Documents module
MOMook's developers upgraded MOMook software by implementing notification functionality into Documents module. In accordance with Civil Aviation Authority (CAA) rules and regulations, the notification functionality is essential in order to ensure flight instructors' awareness of various legislative and regulatory documents.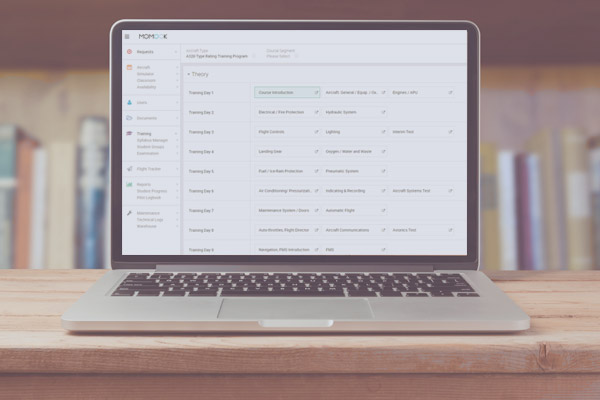 "The aviation training center must ensure that each flight instructor would be familiar with a variety of important documents as well as its updates and changes. Failure to do so can result in unfavorable consequences. Basically, if flight instructors aren't familiar with procedural documents as quality, safety manuals and many other related documents, the training simply cannot be carried out", Egle Vaitkeviciute, MOMook's CEO, commented.
The new functionality facilitates and ensures communication amongst interested parties and offers the ability to send notification to an employee's email address once a new and relevant document was created or modified. In addition to that, all employees have to confirm that documents have been received, reviewed and understood by ticking the check mark.
Also, all relevant data can be followed and monitored within MOMook's software. More, the automatically generated alerts can be customized. For example, to avoid a notification storm, it is possible to set personal sending time as well as change other settings and restrictions.
"In general, Document module ensures effective aviation training center's documentation management. As aviation centers face significant challenges to manage thousands of documents such as contracts, visas, certificates, medical records, and many others, our team is working in order to make this process as simple as possible", summarized Egle Vaitkeviciute.