SIM4U AND MOMOOK EXTENDED THE COOPERATION FOR ANOTHER TWO YEARS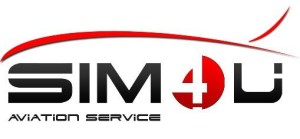 SIM4u, German aviation training centre, which was the first MOMook's client, has extended the cooperation with aviation training software provider MOMook. The contract was extended for another two years.
According to the agreement, aviation training organization will continue to manage its daily workflow within MOMook's scheduling module. Additionally, several new features, based on client's requirements, have been added, including print as well as users' import options.
"Choosing to continue to use MOMook's software is a logical step in our already existing and satisfactory collaboration with the company. MOMook met our expectations when it comes to reliability, good service and support as well as high quality solution. Therefore, we continue working together to increase efficiency and output in our daily processes," says SIM4u CEO Mr. Oliver Thiemke.
"Each new business opportunity is valuable. But it is particularly pleasing to extend our business partnership with the first MOMook's client in order to continue our focus on delivering them innovative and robust management solution", comments MOMook's CEO Ms. Egle Vaitkeviciute.
MOMook, an intelligent business and training management software, is developed specifically for aviation training centers. MOMook is web-based, accurate and easy to use solution for such issues as scheduling, documents' tracking, reports, student's progress, maintenance repair operations, etc.