THE NEW FLIGHT TRACKER: INTERNAL BATTERY AND HIGHER REFRESH RATE
It's been half a year since MOMook introduced a Flight Tracker solution to its customers. Flight Tracker device allows to track flight status in real time as well as gathers and processes flight data within MOMook software.
According to Simas Godovan, MOMook's Tech Leader, even though the current device is competitive enough, in order to completely fulfil clients' requirements, Flight Tracker device was upgraded.
"By collecting customers' feedback, we realized the need to make Flight Tracker even easier to use, and have user friendlier deployment and maintenance. Our goal is to be flexible and offer the best possible solution," comments Simas Godovan, MOMook's Tech Leader.
The new device provides a much higher refresh rate, which is approximately 1-2 seconds (at the appropriate environmental conditions), and also has integrated internal battery with up to 16 working hours. These requirements are the key factors in flight training and can significantly improve the whole training process. It reduces data inaccuracy and provides easier usage of the Flight Tracker in any aircraft without additional configuration.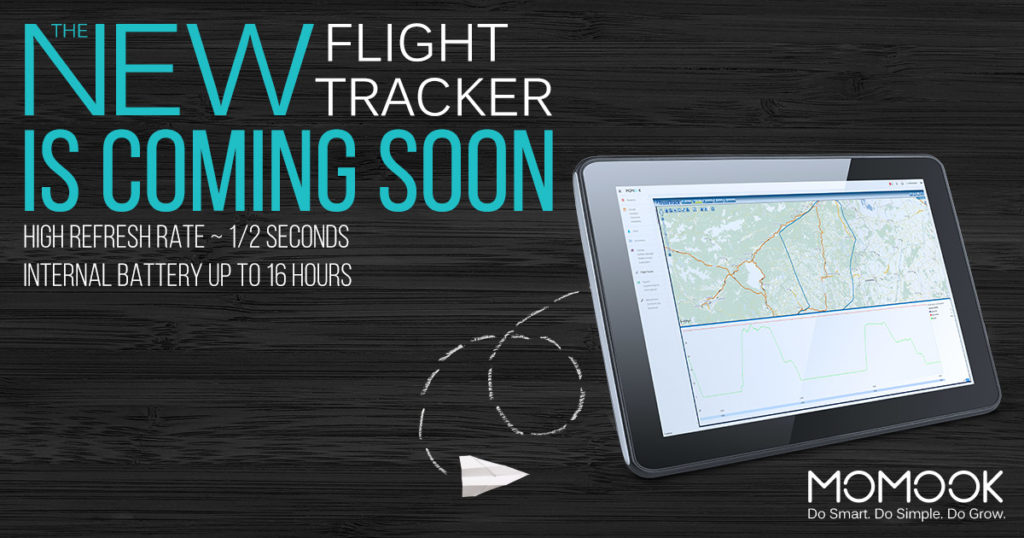 To sum it up, the advantages of the new device are obvious:
The previous Flight Tracker:
Lower refresh rate ~ 10/30 seconds
No portable power source
The new Flight Tracker:
High refresh rate ~2 seconds
Internal battery up to 16 hours