TOP 5 MANAGEMENT SOFTWARE TRENDS FOR 2017: INFOGRAPHIC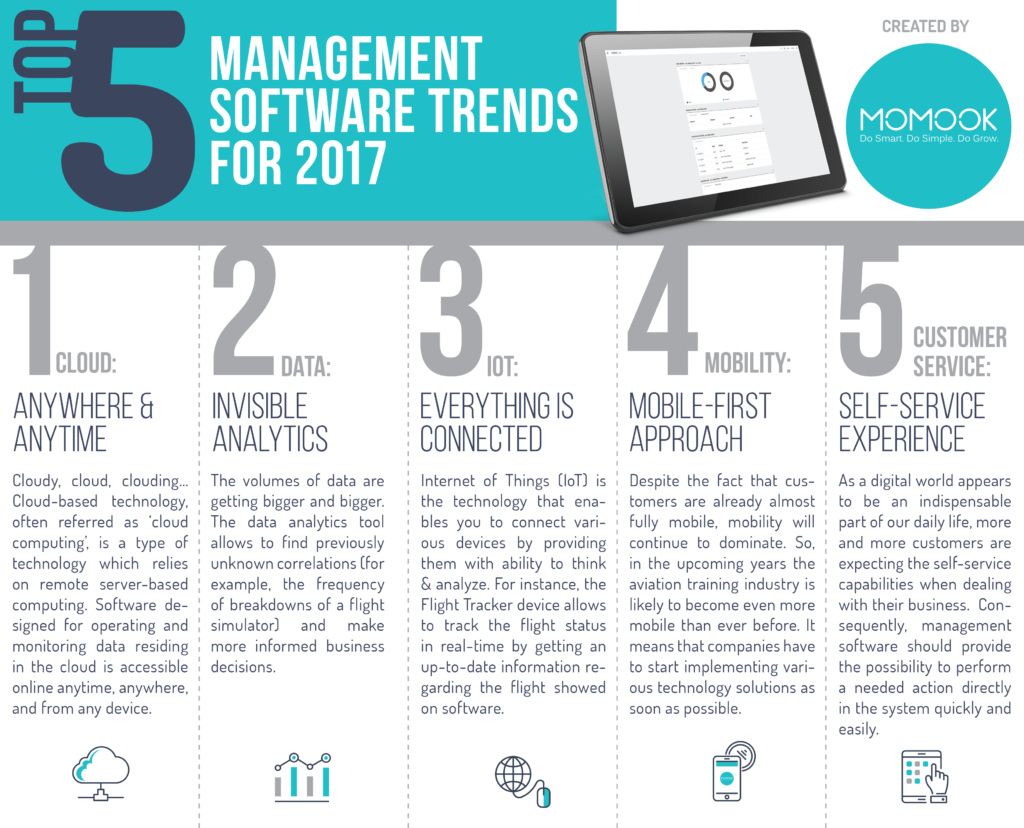 As there's always something new on the horizon, MOMook team has gathered 5 management software trends that will dominate 2017.
We are ready to tell you more about the Momook. If you would like to hear more how this solution can empower you to get a 360 degree view of the whole training process, don't hesitate to contact us.